Carlins Consulting, founded in 1995 by Thomas A. Carlins, is dedicated to providing high quality electrical engineering and lighting design services with integrity, honesty and the highest degree of professionalism.
Lighting design is a combination of art and science of light. Experience with projects and the products promotes high quality lighting design for the space.
At Carlins Consulting we specialize in creating innovative spaces which are designed to be cost-effective and energy efficient. We solve difficult problems with unique solutions that strengthen and enhance the architecture.
Lighting is the fourth dimension in architecture. Without a quality lighting design solution, great architecture will not reach its full potential.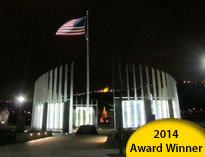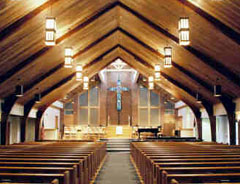 This column, top to bottom:
Southwestern PA World War II Memorial
Centerville Clinic - Centerville, PA
Auma Actuators - USA Headquarters
Porter Theater, Connellsville, PA
This column, top to bottom:
St. Paul's United Methodist Church,
Allison Park, PA
PNCC, Potter Township, Beaver County, PA
Redleaf Innovations, Pittsburgh, PA
Acord Pavilion, Pittsburgh, PA